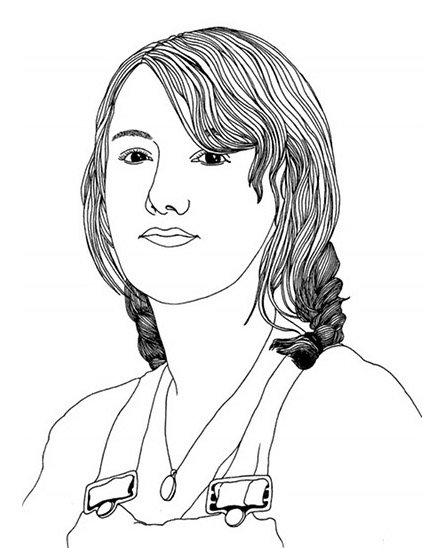 Brooklyn's leading beekeeper, Meg Paska, gives the straight dirt on how she pays her bills as an urban beekeeper. It's not through running around checking on hives all over the city: "

I teach classes, consult restaurants and businesses on managing their own hives and marketing their honey, write articles on beekeeping for related publications, and got myself a book deal to round the whole thing out. I also write about and teach gardening, raising backyard livestock, and other topics related to urban self-sufficiency. I'm not rolling in cash, but I can pay my bills most of the time and get to avoid doing work that I feel in the grand scheme of things does harm to people and the environment or does absolutely nothing to improve either."
Meg also is a backyard chicken-rearer, basement beer brewer, and writer. Her awesome blog is Brooklyn Homesteader and it's worth checking out.